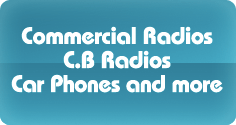 My truck CB broke 2 days before I was leaving for a trip, Ralph Hill had it all fixed on time and was very proffesional
Brad Myers - Myer Trucks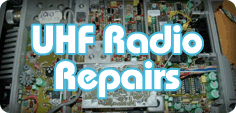 Ralph Hill Communications has over 25 years experience in installing and repairing UHF radios and other electronic equipment. Ralph Hill Communications is based on the Sunshine Coast and their services go as far as north brisbane, if you have any UHF radio enquiries call Ralph Hill Communications today and speak to our proffesional staff.

Ralph Hill replace and repair all types of UHF radios, see the list bellow.
- Bikes
- Cars
- Trucks
- Bobcats
- Machinery